Gunman identified in shooting deaths of 4 Marines at Tennessee Navy facility
BREAKING NEWS: The gunman who shot and killed four Marines Thursday during two attacks at military facilities in Chattanooga, Tenn., has been identified as Muhammad Youssef Abdulazeez, a law enforcement souce confirmed to Fox News.
Abdulazeez, 24, was born in Kuwait, a U.S. official told Fox. It was not immediately clear if he was a U.S. or Kuwaiti citizen. He was reported to be from Hixson, Tenn., just across the river from Chattanooga.
The law enforcement source said preliminary reports indicate Abdulazeez, who also died, was not on the FBI's radar leading up to Thursday's attacks. The circumstances of his death were not immediately disclosed.
The gunman first shot up a recruiting center before driving to the Navy Operational Support Center and Marine Corps Reserve Center and killing four Marines before he was shot, authorities said. Sources told Fox News police chased the gunman from the recruiting center to the Center, where the killings took place.
A well-placed source in Chattanooga told Fox News that one of the Marines who was killed was a "decorated war hero with two Purple Hearts." The youngest was 19 years old, the source said.
"We are treating this as an act of domestic terrorism," said Bill Killian, U.S. Attorney for the Eastern District of Tennessee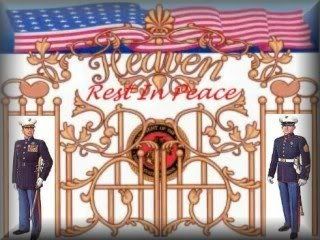 http://www.foxnews.com/us/2015/07/16...e-on-lockdown/