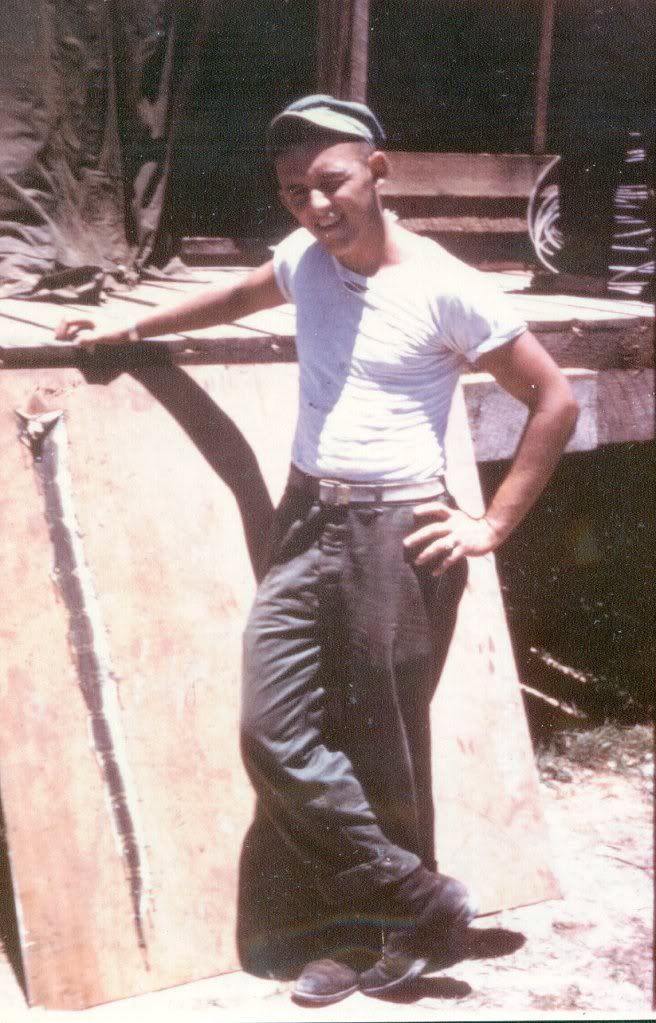 Back in the day, Udorn, Thailand June, 1961.
Deployed to Udorn in March, 1961. By June we finally got the base camp pretty much set up. Time for us Combat Engineers to relax a little and fuck around posing near the skin of a Cobra someone had killed, skinned, and put the skin out to dry in the searing Udorn summer sun.
We were in Southeast Asia, 1961; deployed to Northern Thailand providing ground support and security for an Air America helicopter squadron running missions for the Laotian government (the Laos border was about 25-miles north of our location). Some of the first troops in SE Asia at the time.
Note the platform I'm leaning against. We built this entire tent city of strong backed tents on platforms about 4-feet high. A necessary requirement given the rainy season and the prolific snake population in the area. We had only a few drunk Marines walk off the edge of the platform and crash.
- LarSim