Recently I've revisited my Parris Island Boot Camp 'yearbook.' The book was printed on pebble-grain paper stock. The pebble-grain stock plays havoc with scanners. This time I used my new digital camera in the macro mode. Some editing and compression of the pics and the pics came out reasonably o.k.
First pic: That's me, late November, 1959 during bayonet training.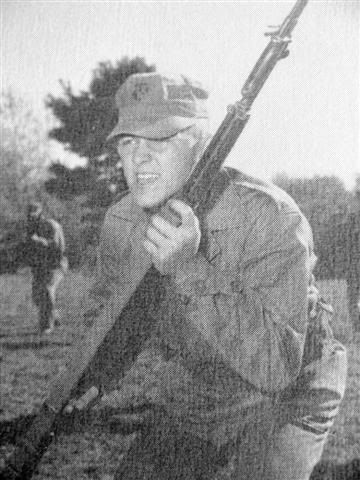 Second pic: My Senior Drill Instructor, Acting Staff Sargent Rush, 'counseling' a recruit during training. I chose this pic to show the length of the bayonet we carried in Boot Camp. It had to be some 10-inches long and had 'blood grooves' on both sides of the blade.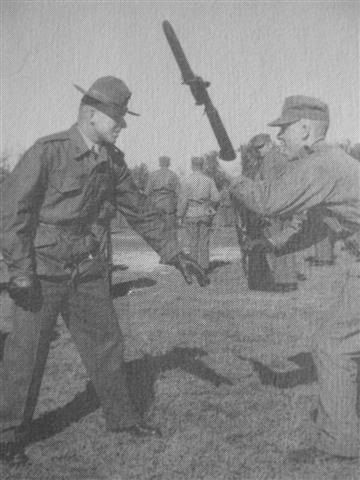 They issued us the newer 6-inch bayonets for the M1 when I reported into the Fleet.
- LarSim