Most Americans Do Not Know About The Last 41 Names On The Vietnam Memorial…
Most Americans do not know that the last 41 names on the Vietnam Memorial, "The Wall," are from a battle that took place barely two weeks after the fall of Saigon to the North Vietnamese in 1975. It is called the Mayaguez Operation and is often a forgotten part of the Vietnam War. But we will do what we can here to keep the memory of this event and those who took part in it alive.
It was May of 1975. The last Americans, including the U.S. Ambassador, had left in the chaotic evacuation from Saigon only a few days before, bringing an end to the Vietnam war for American troops.
But it was not over yet.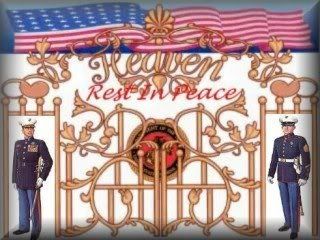 A rogue element of the Khmer Rouge, Cambodian Navy boarded an American Merchant Vessel, the Mayaguez, and took it and everyone aboard hostage. It was an act of high seas piracy. The boat was seized in international waters and was taken to a small Cambodian island called Koh Tang. There was fear that the ship and its crew would be taken to mainland Cambodia. A poorly planned rescue operation was hastily put together by the U.S.
The only ground forces that were available at the time were United States Marines stationed in Okinawa, Japan. Those Marines were part of the 2nd Battalion, 9th Marines, an infantry battalion which had distinguished itself earlier in the Vietnam War in the defense of Khe Sanh during the 1968 Tet Offensive. They were flown immediately from their base in Okinawa to the American air base at Utapao, Thailand. Because of the chaos of U.S. forces leaving Vietnam only two weeks earlier, the only helicopters that were available for inserting and extracting these Marines were Air Force HH*53s, otherwise known as,"Jolly Green Giants." This combined effort of the U.S. Marines and the U.S. Air Force took place long before we began the modern habit of joint military training.
Read more at
http://blog.theveteranssite.com/maya...8kTuvQdIIj0.99